The London Coliseum Seating Plan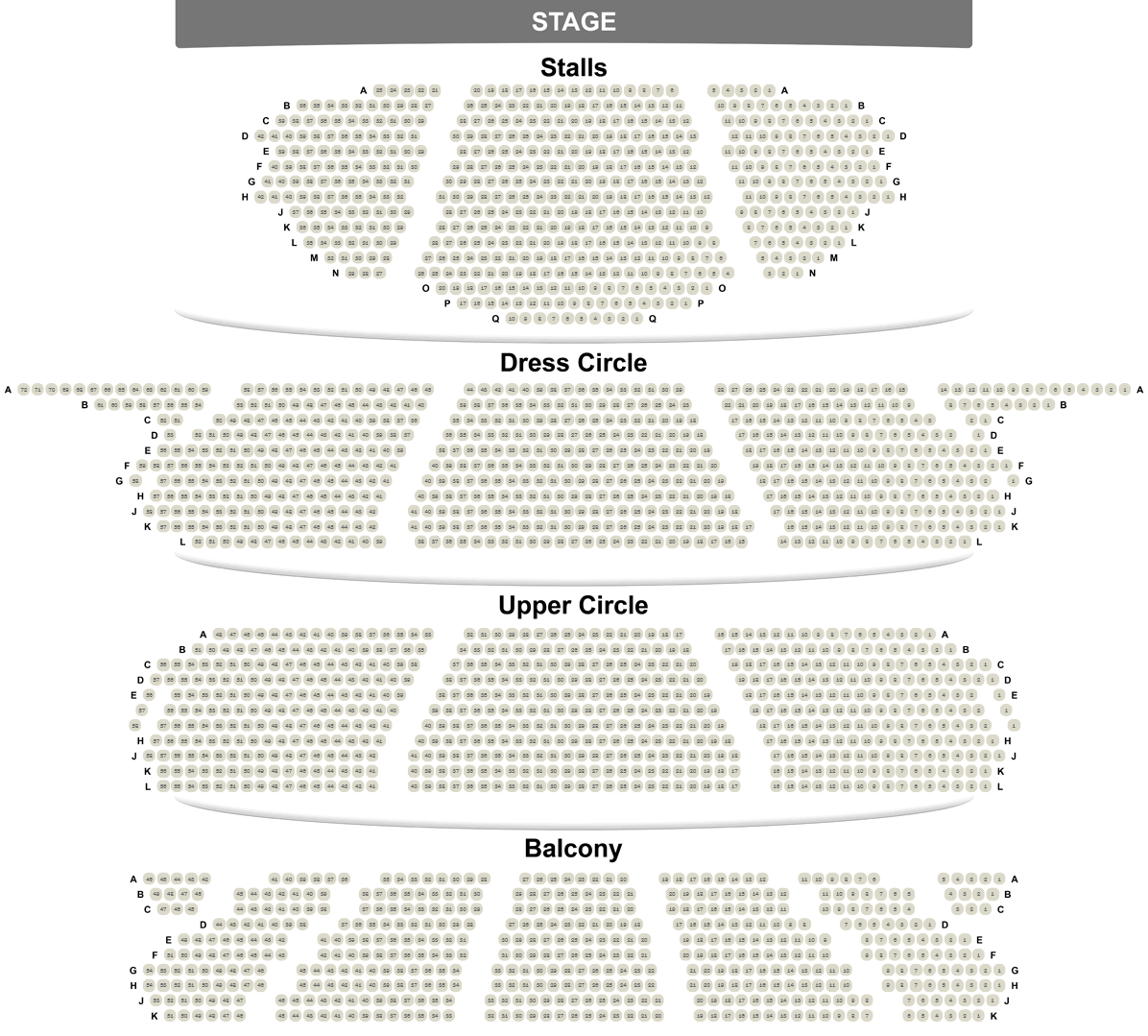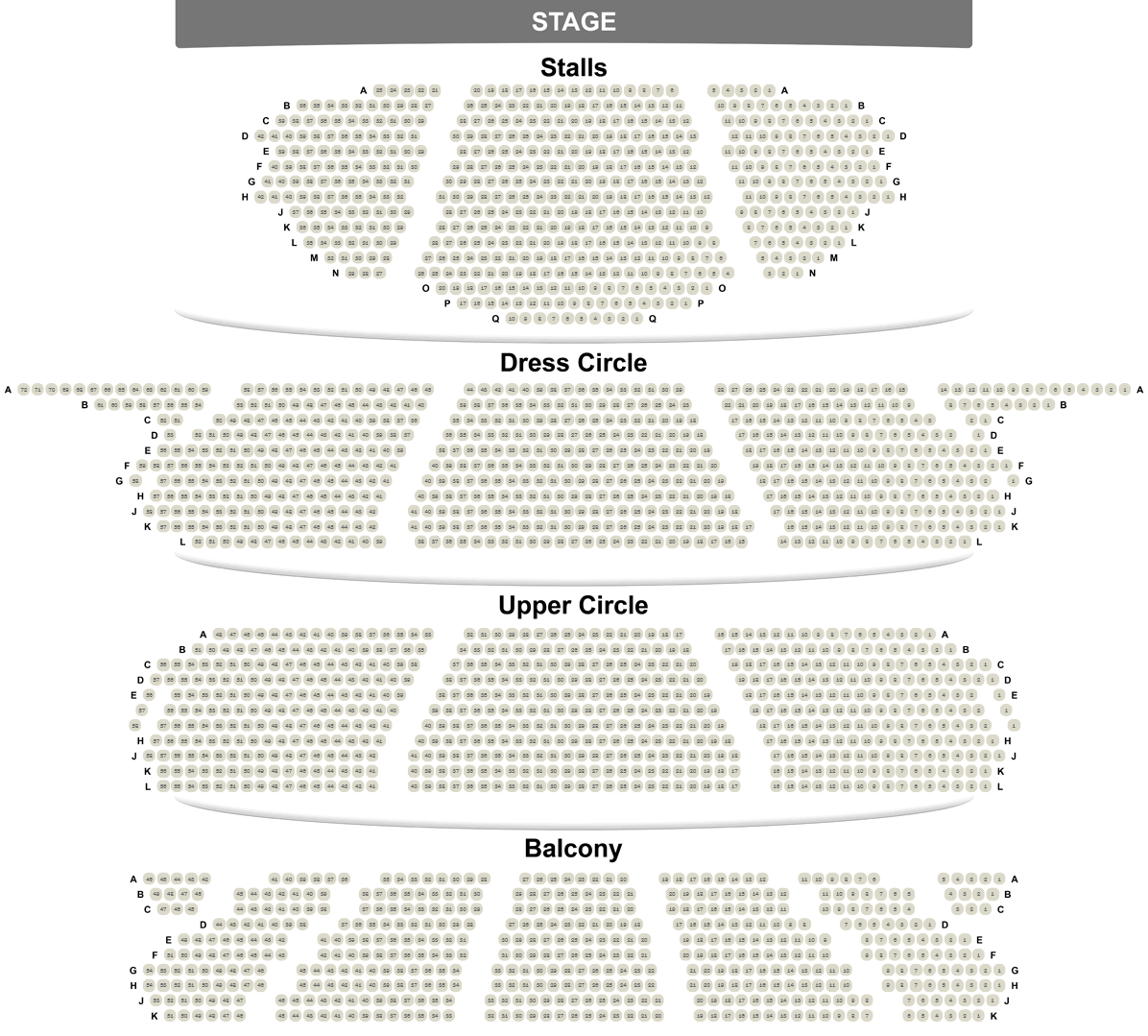 The London Coliseum is a large theatre, seating 2,358 people over four levels: the stalls, dress circle, upper circle and balcony.
There are four main levels in the auditorium of the London Coliseum: the stalls, dress circle, upper circle and balcony. The impressive interior matches the lavish and ornate exterior, with a huge auditorium decorated in regal reds and golds. The best seats in the house can be found in the stalls section, but these seats can be very expensive. If you are working on a budget, then some of the higher levels offer excellent value for money. The balcony in particular offers brilliant seats at a very reasonable price. Always check the restriction of the seat before you book your ticket.
Stalls
Divided into three large sections, the stalls are very deep and fan out from the stage. The best seats can be found in the middle section. Seats situated towards the ends of rows offer a side-on view and are positioned off the edges of the proscenium arch. The London Coliseum has boxes in the stalls level that are set behind the main section and offer head-on views to the stage.
Dress Circle
One level up from the stalls, the dress circle is divided into four sections with aisles situated either side of the sections. The rows of seats curve around the balcony forming a horseshoe shape. The seating is well raked, offering excellent sightlines over the tops of audience members' heads. The overhang from the upper circle affects seats in the back of the dress circle. However, the upper circle is set very high above this level, meaning the obstruction is minimal.
Upper Circle
Almost identical to the dress circle, the upper circle is two levels above the stalls. This level is set very high up for what is only the second tier and can feel quite distant from the stage for the price of the seats. The overhang from the balcony above affects seats from the middle row backwards.
Balcony
Situated at the very top of the building, the balcony is very high up, but the view to the stage is totally unrestricted. The angle of the rake does push your seat forward, so you are almost leaning over – not for the faint-hearted! The leg-room in this section is very limited. Overall, the balcony does offer an excellent view of the whole stage, always a plus for the big spectacle of opera and ballet.
Buy Tickets Online


From Official Tickets Agents