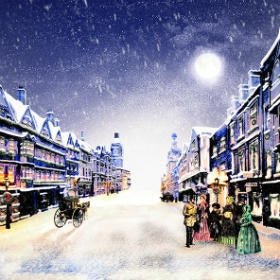 Call :phone to book directly from the theatre or Subscribe
Booking from
Tuesday, 1 December 2020
Booking until
Wednesday, 2 December 2020
Performance Times
| Mon | Tue | Wed | Thu | Fri | Sat | Sun |
| --- | --- | --- | --- | --- | --- | --- |
| | | | | | 11:00 | |
| | | | 15:00 | | 15:00 | |
| | 19:00 | 19:00 | 19:00 | 19:00 | 19:00 | |
Audience Latest Reviews
Reviews Summary based on 37 reviews
General:
What to expect
Acting:
Music:
Costumes:
Story:
Lighting:
Recommendations
Anyone:
Families:
Teenagers:
Young Couples:
Theatregoers:
Exceptional Play
A truly exceptional performance by all involved. A wonderful interpretation of Dickens!
Anne, 09 Jan 2016
Fun and thought-provoking take on a classic tale
All our group loved it - 3 generations.
Beryl, 07 Jan 2016
Best way to start 2016!
Went with my children and friend and had a fab time with a great upgrade to excellent seats. Panto had a great feel good message and we loved Jim Broadbent as Scrooge. All in an excellent night and well worth our trip down from Scotland and braving Storm Frank.
Evelyn, 06 Jan 2016
Fantastic
The show was well acted planned had loads of energy about it
Andrew, 03 Jan 2016
An Enchanting glimpse into the past!
We loved the show!! A timeless Christmas Classic! We would like to thank the wonderful and helpful staff who arranged to move us into better seats because my husband could not fit comfortably into our original seats due to his hip and knee problems!
Judith, 02 Jan 2016
Very creative Christmas Carol
Loved the whole package. Jim Broadbent was great, hats for Kratchit kids brilliant as was tiny Tim.
Stewart, 31 Dec 2015
Must see
Excellent show for all
kevin, 24 Dec 2015