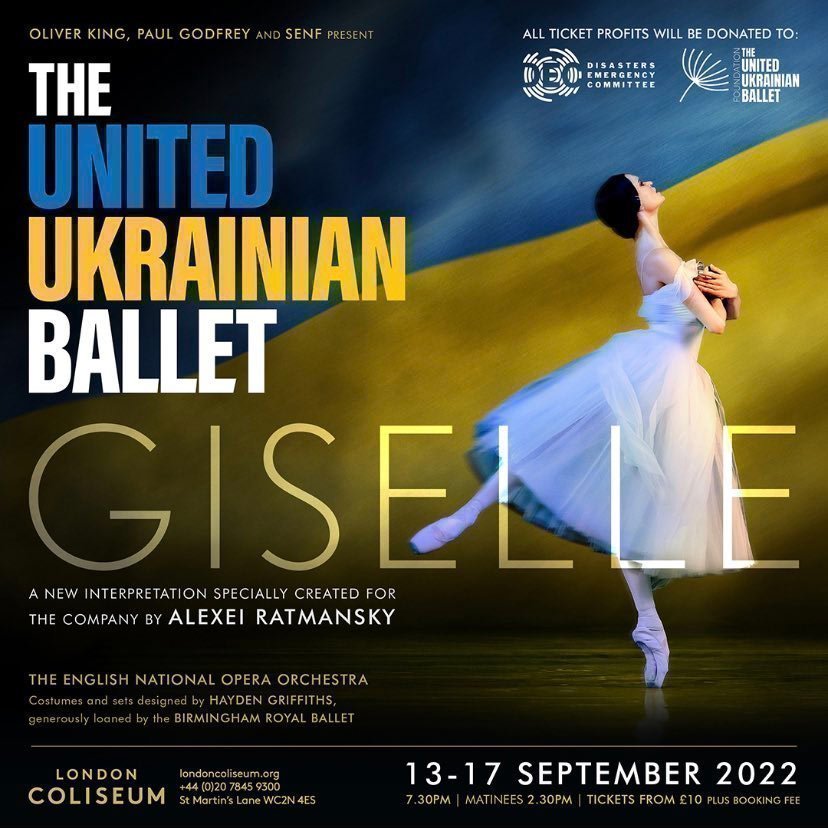 Call :phone to book directly from the theatre or Subscribe
Booking from
Tuesday, 13 September 2022
Booking until
Saturday, 17 September 2022
Audience Latest Reviews
Reviews Summary based on 6 reviews
General:
What to expect
Acting:
Music:
Costumes:
Story:
Lighting:
Recommendations
Anyone:
Families:
Teenagers:
Young Couples:
Theatregoers:
Great show, emotional evening
Terrific performance of Giselle from a company with a incredible back story. The singing of the Ukrainian national anthem at the end was unforgettable, moving, powerful. Thank you and God speed to all the company. I hope to see you perform in Kyiv one day.
Malcolm, 17 Sep 2022
Ukraine Ballet
A very moving performance considering the hardships the dancers had to go through to perform especially the male dancers who needed permission to leave the Country to dance. Also they had just learned that one of their dancers had been killed fighting .
Ruth, 16 Sep 2022
Moving , spectacular ballet
Such controlled, coordinated chorus work . Super lead dancers . Mime skills good too . Stunning choreography . A good value night of culture . And for a good cause .
Nicola, 15 Sep 2022
Brilliant
I don't know how many productions of Giselle I've seen, but this was amazing. Such emotional performances. Made me cry. This is a good thing!
Penny, 15 Sep 2022